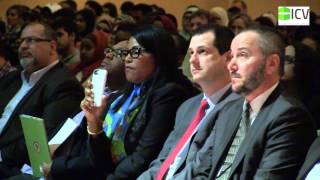 A Conversation With Ilyasah Shabazz - extended version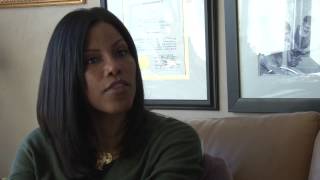 Interview with Ilyasah Shabazz, daughter of Malcolm X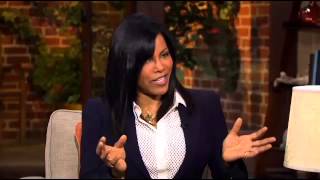 Ilyasah Shabazz Writes Memoir About Her Father, Malcolm X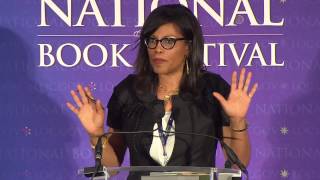 Ilyasah Shabazz: 2014 National Book Festival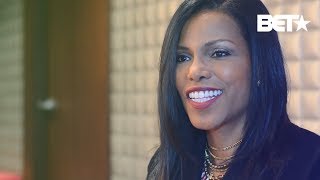 Get To Know Ilyasah Shabazz Ilyasah Shabazz - Seattle Keynote for Prince Among Slaves Part 1 The Movement is Not Over - Seattle Keynote Part 2 Ilyasah Shabazz On Prince Among Slaves
A Conversation With Ilyasah Shabazz - extended version

Published on Nov 9, 2015 The ICV, in partnership with Variety Victoria, the children\'s charity, proudly hosted Ilyasah Al Shabazz, the daughter of the legendary African-American Muslim leader Malcolm X, in the heart of the CBD at the iconic Melbourne Town Hall on Friday, October 9. Ilyasah Al Shabazz is a community organiser, social activist, motivational speaker and author who works tirelessly to promote higher education, interfaith dialogue and in connecting young leaders of the world. Fifty years on from the assassination of Malcolm X, Ilyasah is walking in the footsteps of her father who was a giant in the civil rights movement. Malcolm X advocated for positive change in civil and human rights in the 1950s and \'60s and helped fight racial prejudice, empower youth and spread the peaceful message of Islam. Ilaysah spent the week visiting schools and universities, meeting with youth leaders and attending media interviews. As part of the ICV's community engagement outlook, the event was organised with public accessibility in mind, with many students and community members from diverse religious and cultural backgrounds in attendance. The ICV event attracted more than 800 people, and with MC Toltu Tufa from Afaan Productions at the helm, the atmosphere in the grand hall was exuberant. The evening began with a stirring presentation by Indigenous elder, Monica Morgan which was followed with the official thanks by ICV executive director Nail Aykan. Variety board member and key organiser of the Ilyasah Shabazz tour, Craig Dent, reflected on the previous ICV event at the town hall, the Melbourne Muslim Festival, before introducing Ilyasah to the delighted audience. \"On behalf of the ICV, it was an honour to host this first time in Australia and only in Melbourne event, which featured an awe-inspiring presentation by Ilyasah Shabazz, the daughter of legendary civil rights leader, Malcolm X,\" Mr Nail Aykan said. Ilyasah spoke about her father from a deeply personal account, revealing a gentle, yet determined man. She spoke of his faith and intelligence, the two factors that she attributes to his enigmatic leadership, that along with his attitude that if something needs doing, don't wait, don't complain, just get it done. The desire for equality and justice drove Malcolm X to pursue his activism, and in those 12 short years he made significant contributions to the civil rights movement. Ilyasah, herself an admirable community leader of strength, talent and grace also shared the inspiration that was her mother, Dr Betty Shabazz. Widowed in her twenties with four young children and pregnant with twins, Dr. Shabazz not only went on to educate and illuminate her 6 young daughters, but also became a powerhouse in the struggle for civil rights and equality for women. When you teach a man, you teach a community; when you teach a woman, you raise a nation - Malcolm X

Interview with Ilyasah Shabazz, daughter of Malcolm X

Published on Feb 19, 2015 Ilyasah talks about being raised to believe in the fatherhood of humanity, how Dr. George Roberts helped her to understand \'the icon\' and why she believes there should be a national holiday on his birthday. The video includes footage of the Audubon Ballroom, the site where Malcolm X was killed, and Ferncliff Cemetery.

Ilyasah Shabazz Writes Memoir About Her Father, Malcolm X

Published on Feb 6, 2015 Ilyasah Shabazz was with FOX 11 in Los Angeles Feb. 2015. \"Her father Malcolm X was killed 50 years ago this month…shot to death in New York City by three members of the Nation Of Islam. Ilyasah was the third daughter of Malcolm and Betty Shabazz, and is now an author and motivational speaker. In 2002, she wrote a memoir called 'Growing Up X\' and now has written a novel titled 'X\'. \" FULL INTERVIEW HERE: http://www.foxla.com/about-us/archive/7034793-story

Ilyasah Shabazz: 2014 National Book Festival

Published on Oct 23, 2014 Ilyasah Shabazz appears at the 2014 Library of Congress National Book Festival in Washington, D.C. Speaker Biography: Iyasah Shabazz is the third daughter of Malcolm X and Betty Shabazz. She is a community organizer, activist, motivational speaker and author of the critically acclaimed \"Growing Up X.\" Shabazz is co-editor with Herb Boyd of \"The Diary of Malcolm X\" and worked with illustrator A.G. Ford on her new book, \"The Boy Who Grew Up to Become Malcolm X\" (Simon & Schuster). Shabazz promotes higher education, interfaith dialogue and building bridges between cultures for young leaders of the world. She produces the Wake-Up Tour, an exclusive youth empowerment program, and participates on international humanitarian delegations. She is the founder of Malcolm X Enterprises and is a trustee for the Malcolm X and Dr. Betty Shabazz Memorial and Educational Center. Her new book is \"Malcolm Little: The Boy Who Grew Up to Be Malcolm X\" (Simon & Schuster).

Get To Know Ilyasah Shabazz

Published on Oct 25, 2012 ILYASAH SHABAZZ Talks about her Father Malcolm X and community projects she is working on

Ilyasah Shabazz - Seattle Keynote for Prince Among Slaves Part 1

Published on April 18, 2011 \"Prince Among Slaves: The Cultural Legacy of Enslaved Africans\" is a nationwide humanities project supported by the National Endowment for the Humanities. It is currently on tour, being shown at various venues nation-wide. Keynote Speaker, Ilyasah Shabazz.

The Movement is Not Over - Seattle Keynote Part 2

Published on April 22, 2011 This speech was given as part of the \"Prince Among Slaves: The Cultural Legacy of Enslaved Africans\" Seattle premiere. This project is a nationwide humanities effort supported by the National Endowment for the Humanities. It is currently on tour, being shown at various venues nation-wide.

Ilyasah Shabazz On Prince Among Slaves

Published on February 9, 2011 Ilyasah Shabazz, award-winning author of Growing Up X and the daughter of African American Muslim activist, thinker and civil rights leader Malcolm X, is a Prince Among Slaves project advisor. She delivered her lecture at the historic Audubon Theater, the site of her father's assassination in New York City. Entitled, "Growing Up Between Two Worlds," her lecture focused on the role of early twentieth-century American Muslim social movements and their impact on her father's political and spiritual conscience. Dr. Shabazz's writing emphasizes the importance of promoting literacy among African American youth, a theme that plays a powerful role in the film Prince Among Slaves, and one that will help expand the Dialogues in the Humanities project to new audiences.
HYDRO LIFE(ハイドロライフ)ポータブル水素水生成ボトル《あす楽》【送料無料・ポイント20倍】水素水ボトル 水素水サーバー 水素水ボトル ウォーターサーバー 浄水器
アクリル コンディメントスタンド 2段6穴 B30-1【代引き不可】【フードバー サラダバー】【バイキング ビュッフェ】【バンケットウェア】【盛器 大皿】【スタンド】【飾り台】【業務用】
【スーパーセール 10%OFF】ベビーカー 二人乗り 双子 コサット スパドゥパ スパデュパ ツインベビーカー 二人乗りベビーカー マクラーレン をお探しの方にお勧め★双子用ベビーカーcosatto
バトルアスリーテス大運動会 DVD-BOX 夏樹リオ 新品
マーベル・アニメイテッド・ユニバース【DVD-BOX】(期間限定生産) 新品
【 メーカー公式店 】 MTG SIXPAD シックスパッド フルボディ& HMBサプリメント セット EMS ems sixpad ロナウド 筋肉 ダイエット 筋トレ 腹筋 トレーニング アブズ ボ
【PCエントリーで全商品ポイント10倍!! 7/1 10:00〜 8/1 9:59】 XHS95 割箸 エゾ利久 21cm (1ケース5000膳入) :_
大川 カップボード 幅90 水屋 格子 キッチン収納 90 食器棚 高さ180 ダイニングボード 引き戸 キッチンキャビネット 高級 japan キッチンボード モダン 和 キッシュボード 和風 食器
シンプルで使いやすいおしゃれなキッチンボード/カッ...
【送料・代引手数料無料】藤華医療技術専門学校(看護学科)・2ヶ月対策合格セット(15冊)